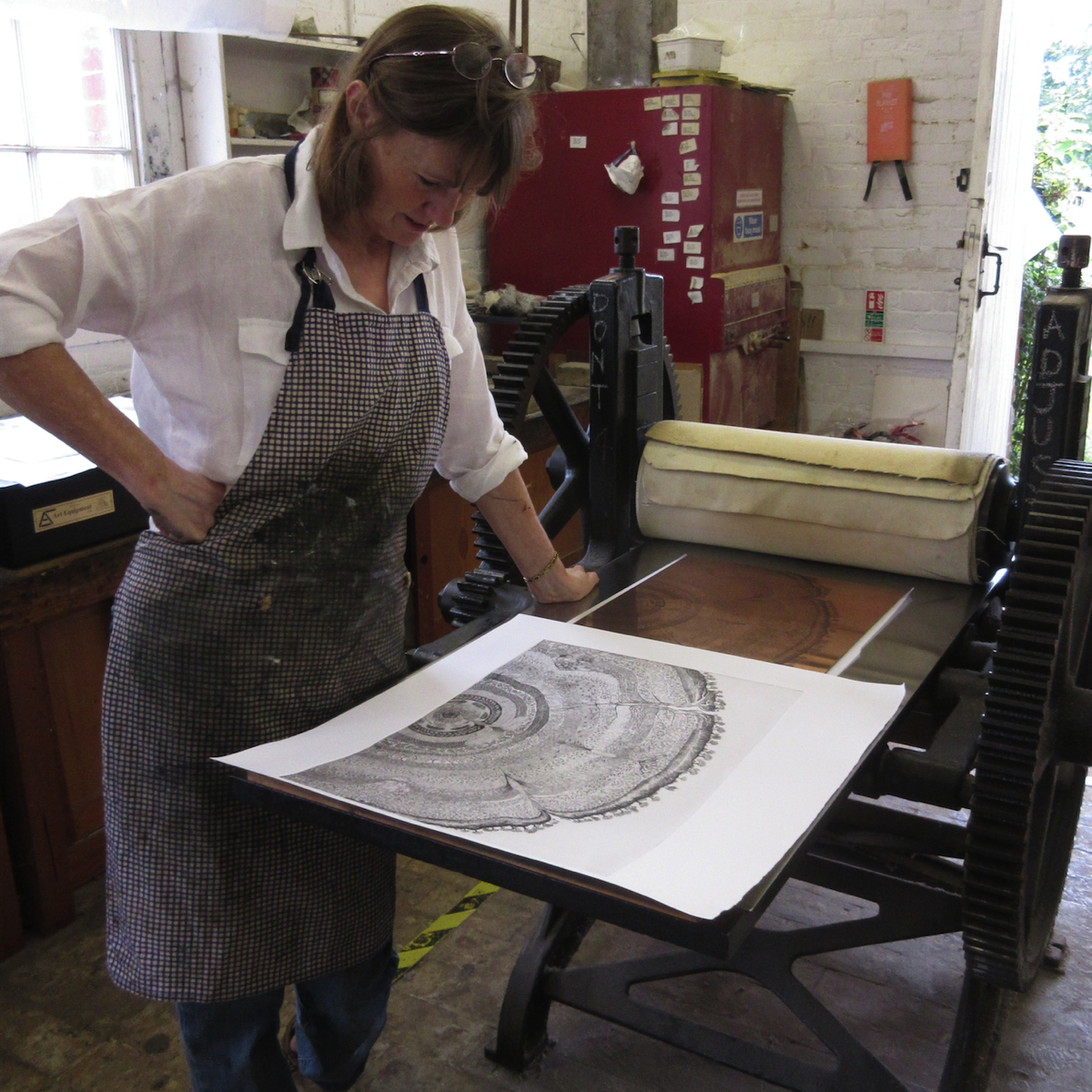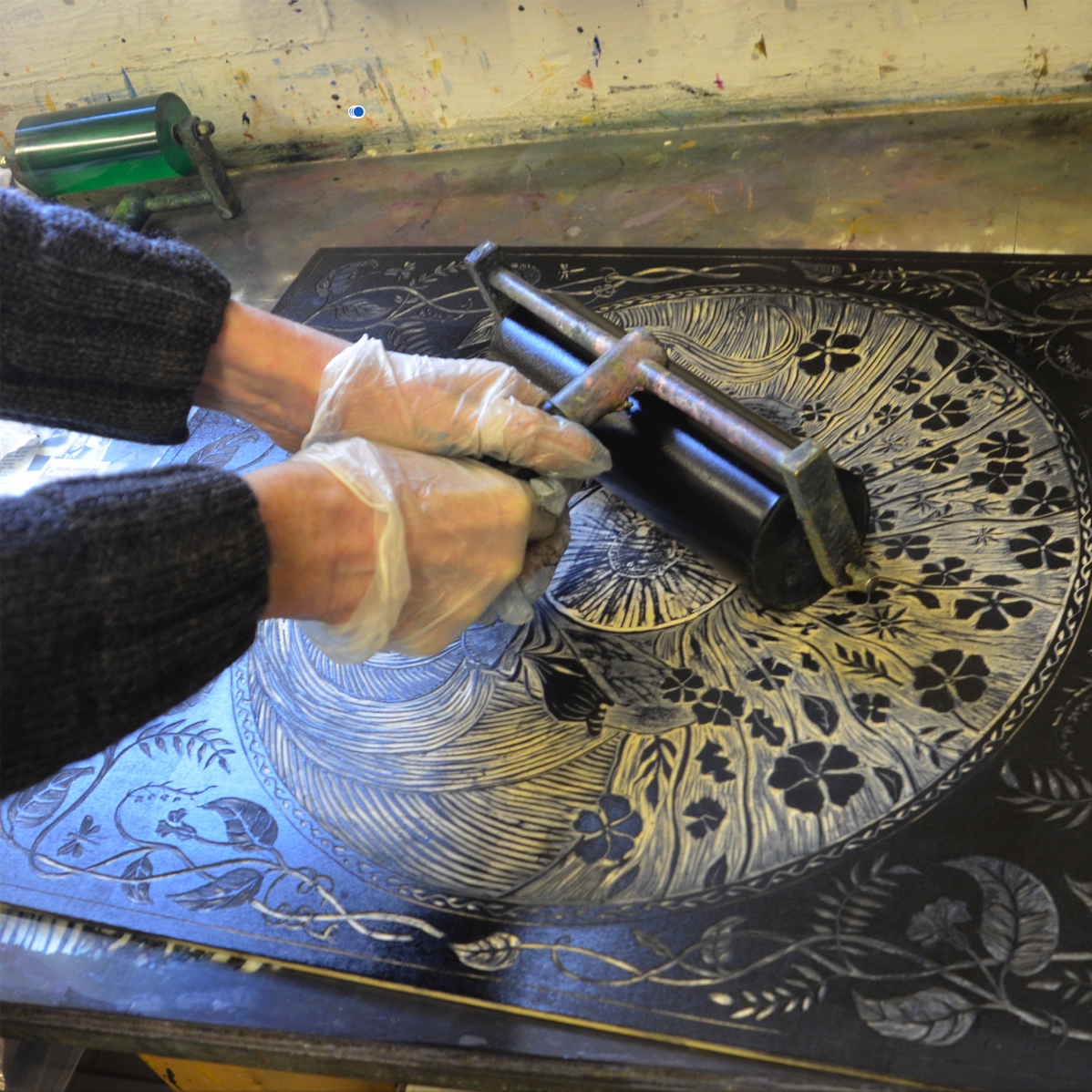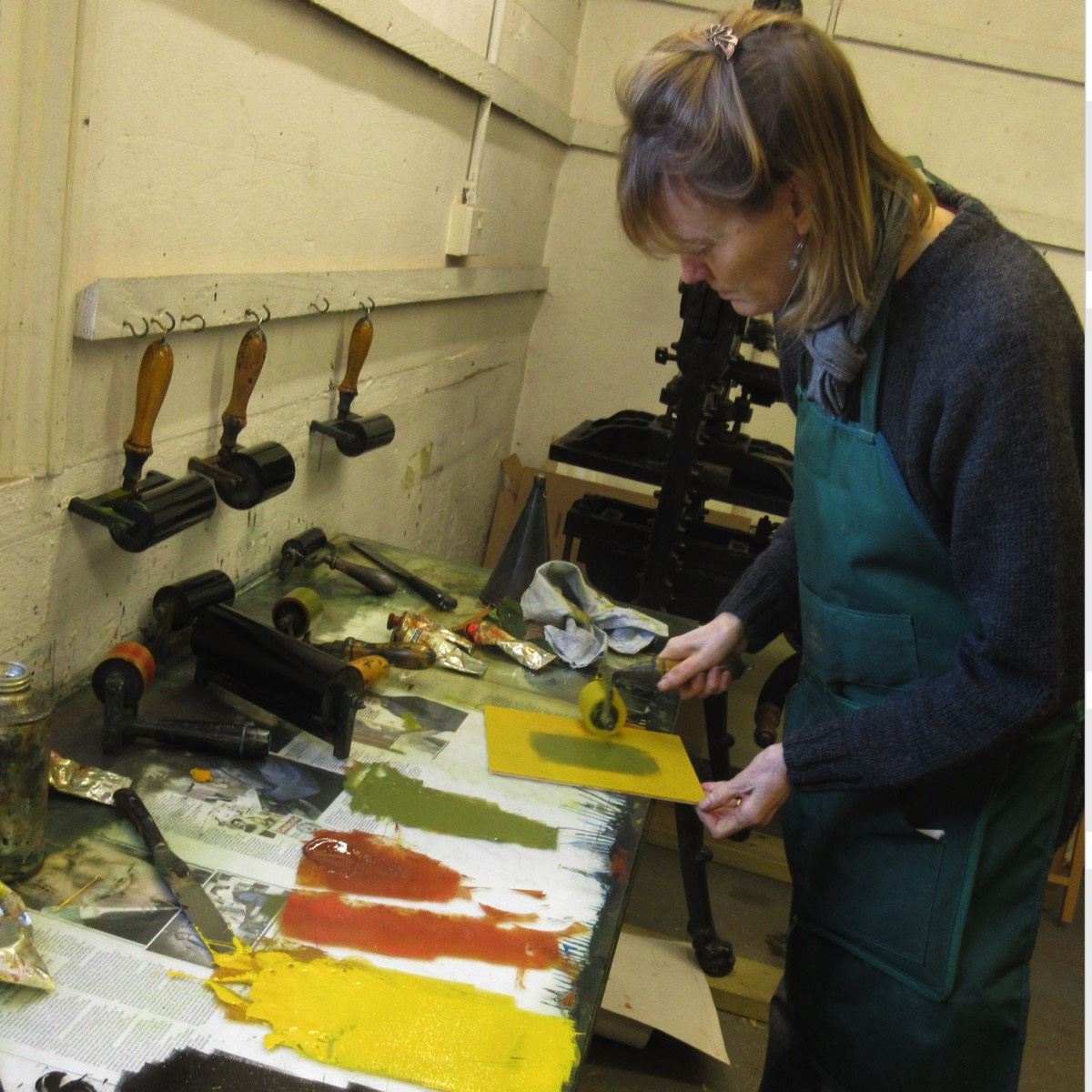 I was born and raised at Newbourne in Suffolk, in the days when it was still a Land Settlement Association village. All the families in the village were market gardeners and grew their produce as part of a co-operative. It was a wonderful place for a child to grow up and it was this upbringing which has influenced my art. My love of plants and growing things has stayed with me.
After studying Illustration and Graphic Design at Ipswich Art School, I spent many years as a freelance illustrator, specialising in mainly natural history and gardening books. Some of the books I worked on included 'Nature Lover's Library' series of books by Reader's Digest, 'A Child in the Forest' by Winifred Foley and the 'Nature's Tales' series of children's books published by Macdonalds. I also illustrated the 78 Tarot cards in 'The Mythic Tarot' by Liz Greene and Juliet Sharman-Burke.
I was first introduced to printmaking as a teenager, when Joe Lubbock of Waldringfield asked me to help him print the etchings for his limited edition books. It was a lovely way to learn the process and a great inspiration when 40 years later I decided to try and print my own book. With the help of John Garrett who did the letterpress and the use of the presses at Sudbourne, we produced 12 copies of our hand printed book 'In the Heart of the Woods'.
Printmaking has now become my main artistic focus and Sudbourne Park Printmakers, led by Gareth Jones, is a wonderfully supportive and inspiring place to work.
I would like to think that my work reflects a life which has been close to nature. I enjoy exploring the idea that we are just a small part of something much greater and nature is at the very core of everything.